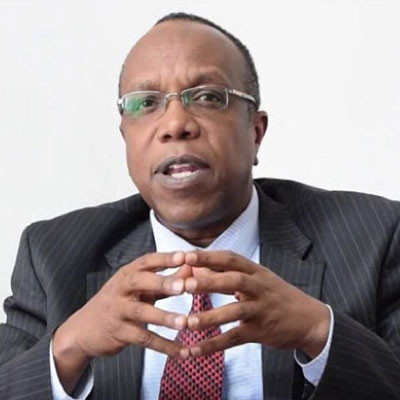 Dr. George N. Njenga
EXECUTIVE DEAN, STRATHMORE UNIVERSITY BUSINESS SCHOOL (SBS)
Dr. George N. Njenga is the Executive Dean of Strathmore University Business School (SBS); Director of Strathmore Research and Consultancy Company, Chairman of B-Sea Consulting, Founder of Ongoza Youth Organization, Chairman of Origen Group EPZ and a seasoned leadership and Governance Senior Lecturer for over 20 years.
He specializes in strategy, governance and leadership. He has a PhD (hons.) in Political Philosophy from the University of Navarra, a top university in Spain. He holds a Master's in Governance and Culture of Institutions (MGCI) from the same University, a Master's in Business Administration from the United States International University (USIU) and is a Certified Public Accountant of Kenya.
He spearheaded the establishment of the Strathmore Institute of Healthcare Management and the Strathmore Institute of Public Policy and Governance at Strathmore University. He was also in the team that set up a successful School of Finance and Banking in Kigali, Rwanda. He worked as a senior auditor at Ernst and Young, Kenya, a global leader in assurance, tax, transactions and advisory services. He is an Executive Board member of the Global Business Schools Network, a nonprofit organization dedicated to strengthening the management, entrepreneurial, and leadership talent for the developing world, and a seasoned Consultant.
He has served in several board memberships; Co-founder of Ongoza Youth Foundation, helped set-up as Director GOAL, Ireland (Kenya Chapter); Chairman, Verve Ltd.
He is an avid Golfer!